About us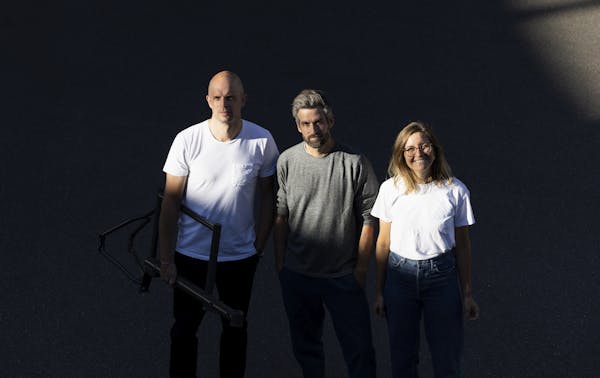 We are life-long commuter cyclists, constantly in motion. Our paths brought us together to create the tool we needed for our city lives. We are driven by strong principles that guide how we design, develop and produce our toolbike.
One bicycle

We want to master all the requirements of everyday urban life with a single bike. Our toolbike therefore offers the ideal function in every situation: electric assistance, year-round suitability and modular cargo racks.

Cycling for joy

For us, nothing feels better than the flow we experience when riding a bike. Our toolbike enhances this feeling of lightness, agility and freedom.

Quality over quantity

We work with local partners to ensure the highest quality. Our frame is designed and developed in Switzerland and built in Europe in a limited production. We stay close to manufacturing to never compromise on the standards we have set. 

Sustainable production and long-lasting components

We have decided to produce our steel frames as locally as possible, and to include premium components that require low maintenance. This way, we minimize the negative impact of our actions.

Questioning bicycle conventions

We rethink bicycle design from the ground. We start with the ideal layout for a utilitarian bike with an integrated gearbox. As a result, our toolbike has a single main tube as a straight line, offering a cargo area above the front wheel. That's why we call it MONoPOLE (mono: simple, single; pole: cylindrical piece of metal).

Steward ownership

We founded Toolbike AG in steward ownership. This allows our purpose to be anchored in our DNA - in the ownership - in a legally binding way.  The following principles apply irrevocably:

Self-determination - Voting rights are always held by active entrepreneurs. This is transferred to suitable successors without financial incentive.

Capital retention - Our financial success only serves the purpose of our company. No one has uncapped dividend rights and can withdraw funds for other purposes in the long term.
«To improve your daily flow and inspire change» Our purpose
Operational team

Nicola Stäubli
Daniel Freitag
Valentine Willemin